By Cordelia Anderson and Joan Tabachnick, guest bloggers and hosts of the Ending Child Sexual Abuse Web Conference Series that CALCASA's national project PreventConnect is co-sponsoring with Ms. Foundation for Women.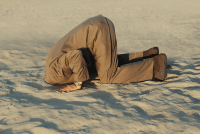 For years, we've asked the difficult questions: Why didn't he do something to stop it? Why didn't she say something when anyone could see that something was wrong? It's easy to judge others for not doing what we hope we would do if we suspected a child was being abused. But case after case shows how much easier it is to ignore what is in front of us when it's a family member, trusted friend, respected elder or someone in a leadership role who commits abuse. It is easy to feel immobilized when we're not sure what to do.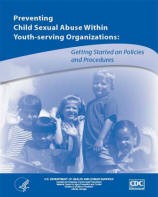 Our recent web conference, After Sandusky: What We Have Learned to Prevent Child Sexual Abuse in Youth Serving Organizations, explored various strategies for how to prevent and confront abuse when it happens. Dr. Janet Saul from the Centers for Disease Control and Prevention (CDC) launched the conference by presenting a CDC report about the ways that organizations can create an environment that is inhospitable to those who would abuse children. Dr. Saul's six strategies (which include screening, education and training, a clear Code of Conduct and protocols for how to respond to breaches in that Code) offer direction for how an organization can make clear that it is not a place where an abuser will gain access to children. Dr. Saul noted a significant shift in how people are approaching prevention—that is, moving away from a focus on evaluating individual's motivations and instead focus on changing organizational environments so that abuse cannot happen.
For organizations like the Pennsylvania-based National Sexual Violence Resource Center (NSVRC), the Sandusky case and its ripple effects have had both local and national significance. Karen Baker, Director of NSVRC, described the challenges in harnessing their community's grief—as well as the unprecedented media coverage—into meaningful public engagement around preventing future abuse. She described how NSVRC is creating critical links between experts in the field and the media, helping them to be more effective in their reporting. This work includes a partnership with the Poynter Institute to help shape how the media understands the framing of prevention.
The conference's third presenter, Dr. Keith Kaufman of Portland State University, described his work with the Boys and Girls Clubs of America to prevent abuse before it happens. Using a "situational model" that has been shown to effectively reduce other forms of crime, Dr. Kaufman is applying this model in youth-serving organizations and testing different strategies for strengthening the environment that surrounds children and teens. He notes that organizations must go beyond simply reducing risk, and consider what can be done to increase protections in these organizations.
Finally, participants from the audience offered many additional strategies for preventing abuse and took part in a lively discussion of what is being done across the country. They echoed the presenters' emphasis on the need to shift from individual responsibility to collective accountability for preventing abuse. Rather than keep our head in the sand, the new norm for organizations is that "child sexual abuse prevention is our job, it is our business."
Click here to learn more about the Ending Child Sexual Abuse Web Conference Series. Slides and recordings are available for each web conference. Sign-up to learn more about upcoming sessions.