Calling All California Rape Crisis Center Staff!
This year, it gives VALOR great pleasure to host a statewide virtual conference for rape crisis centers entitled "ValorCalifornia: Advocates Advancing Equity" on September 22 and 23, 2021. 
This virtual conference will begin on September 22, featuring voices from the field on emerging issues related to ending sexual violence in California, and will conclude with our Annual Membership Meeting on September 23. 
This is exclusively for our California rape crisis centers, so if you're in leadership, on staff, or a volunteer, we would love to see you! 
**Registration is free and only for California-based Rape Crisis Centers.
We are excited to announce our sessions on emerging topics and issues related to ending sexual violence in California.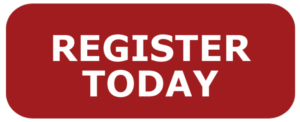 Agenda
Wednesday, September 22, 2021
10:00 am – 10:30 pm PT – Welcome and Keynote
10:30 am – 12:00 pm PT 
Session A: EMBRACE: Leaning Into Legacy
OR
Session B: Supporting Survivors Through Strengths-based Two-generational Approaches
12:00 pm – 1:00 pm PT – Break
1:00 pm – 2:30 pm PT
Session C: Increased Danger in Working with Survivors: Unique Challenges
OR
Session D: Centering API Survivors: Creating engaging and supportive programs for Asian Pacific Islander survivors in all California RCCs.
Thursday, September 23, 2021
10:00 am – 10:30 pm PT – Welcome and Keynote
10:30 am – 12:00 pm PT 
Session E: Restorative Justice and RCCs
OR
Session F: Working with Child Survivors in Pandemic and Beyond
12:00 pm – 2:00 pm PT – Break
2:00 – 4:00 pm: Annual Membership Meeting
Schedule is subject to change without notice