VALOR is deeply concerned by the proposed ordinance from San Jose Mayor Sam Liccardo, supported by Santa Clara County District Attorney Jeff Rosen, to mandate rideshare and taxi companies to automatically, and without expressed consent of survivors, share reported sexual assault information with local law enforcement.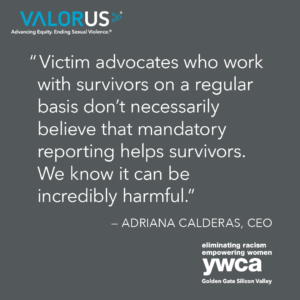 This ordinance was developed while ignoring input from advocates who have long fought for survivors to have the choice to determine what happens to them after a sexual assault at every stage of their healing and justice process. This proposal disrespects the dignity and autonomy of each survivor's choice whether and when to report to law enforcement, while also undermining the work of anti-violence advocates who serve over 30,000 sexual assault victims a year.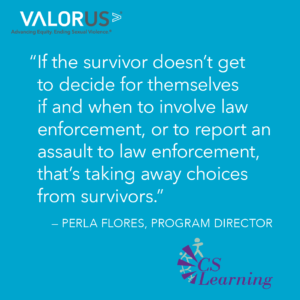 After a sexual assault, the last thing any individual or company should want to do is take even more power away from a survivor and force them into engaging with the criminal legal system. VALOR along with 63 California-based organizations and individuals strongly oppose this ordinance.
View the full opposition letter here: VALOR Sign-On Letter_final
.