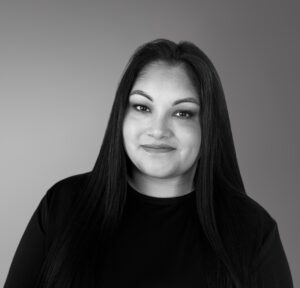 In 2014, I earned my bachelor's degree in Criminal Justice marking the beginning of a journey aimed to make a positive impact in my community. In 2017, I was hired with Partners Against Violence as a Client Specialist and worked closely with sexual assault survivors in San Bernardino County until 2020 when I was transitioned into the PREA Coordinator serving incarcerated survivors in over 30 correctional institutions. My focus as a PREA Coordinator was to support incarcerated survivors through crisis intervention, advocacy, and community outreach facing multiple challenges caused by COVID-19 Pandemic.
In 2023, a new chapter unfolded as I took on a new role in as the PREA Program Manager and growing a team of one into a total of four PREA advocates in the PREA Program. This meant diving into vital work of preventing sexual assault in confinement while also leading the PREA team. Thanks to incredible partnerships formed along the way, my passion evolved and motivated me to grow within my career.
Now, with immense pleasure. I find myself working as the Project Coordinator at ValorUS. This transition marks not just a career growth but a continuation of my commitment to my community and survivors nationwide.
In my free time, I enjoy spending time with family, building Lego's, and teaching myself about graphic design.