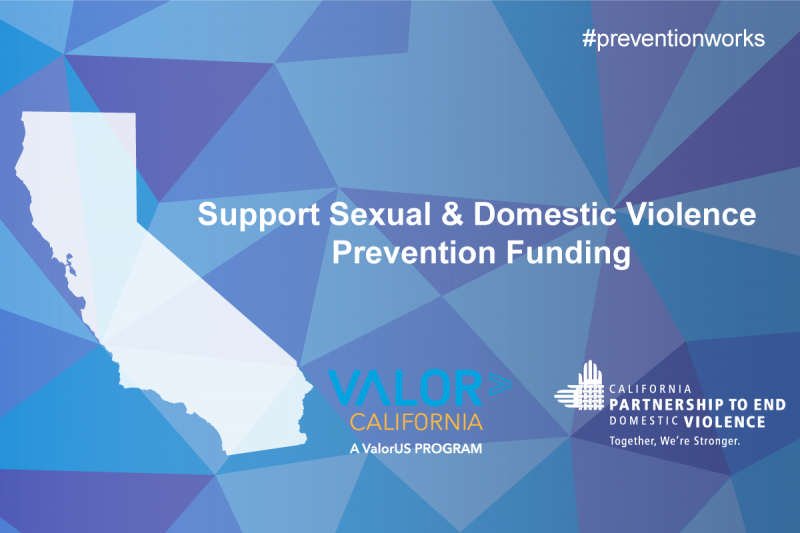 ValorCalifornia, a program of ValorUS, is continuing our collaboration with The Partnership to End Domestic Violence (
CPEDV
) in advocating for $15 million in ongoing prevention funding for sexual and domestic violence.
This pandemic has brought light to a crisis within a crisis – the stressors and dynamics related to COVID-19 have increased the rates and severity of domestic violence and sexual abuse. This does not need to be an inevitable element of our state's reality, and without an ongoing state investment in prevention, high rates of tragedy and trauma will persist. Now is the time to prioritize prevention and build upon the existing groundwork and momentum to end sexual and domestic violence.
Thank you for your support.