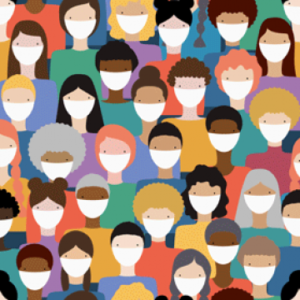 Sacramento, CA, Thursday, June 24th, 2021: ValorUS (VALOR) has been awarded a grant of $430,000 from Blue Shield of California Foundation (BSCF) to amplify and strengthen the work of community influencers working to prevent domestic violence. 
This support will fund  "Catalyzing Domestic Violence Prevention Efforts through Community Influencers", a project that was created and pilot tested in 2020 by three BSCF's Reimagine Lab fellows and domestic violence prevention experts, Sharon Turner, Jorge Fernandez and Sandra Henriquez in partnership with three community influencers. Influencers4Justice (I4J) broadens the tent of those working to end domestic violence by partnering with local, connected community leaders — or "influencers" — committed to using their reach, leveraging their networks and embedding domestic violence prevention into their daily work. 
"With support from the Blue Shield of California Foundation, VALOR is pleased to have the opportunity to serve as sponsor and co-creator of this visionary effort, engaging experts in the gender-based violence field and community influencers to expand the work of Influencers4Justice. This approach was born out of a desire to reimagine prevention strategies with the recognition that ending violence is everyone's responsibility. We understand that we must work collectively to address the root causes of violence. In order to create long lasting change, we must catalyze and support the work of traditional and non-traditional leaders as they are best positioned to effectively reach communities," stated Sandra Henriquez, CEO of VALOR.
VALOR is thrilled to join 21 other grantees such as California Immigrant Policy Center, Women's Foundation of California, California Black Women's Health Project, who are each doing their part to advance equity in our environments.
VALOR, formerly the California Coalition Against Sexual Assault,  is a national organization committed to advancing equity and ending sexual violence. Since our founding in 1980, we have continued to build dynamic relationships across a diverse range of communities, institutions and systems, and mobilize our network of survivors and advocates to influence change. Through leadership, prevention, and advocacy, we are fearlessly pursuing a world free from violence where the dignity of every person is valued and respected.