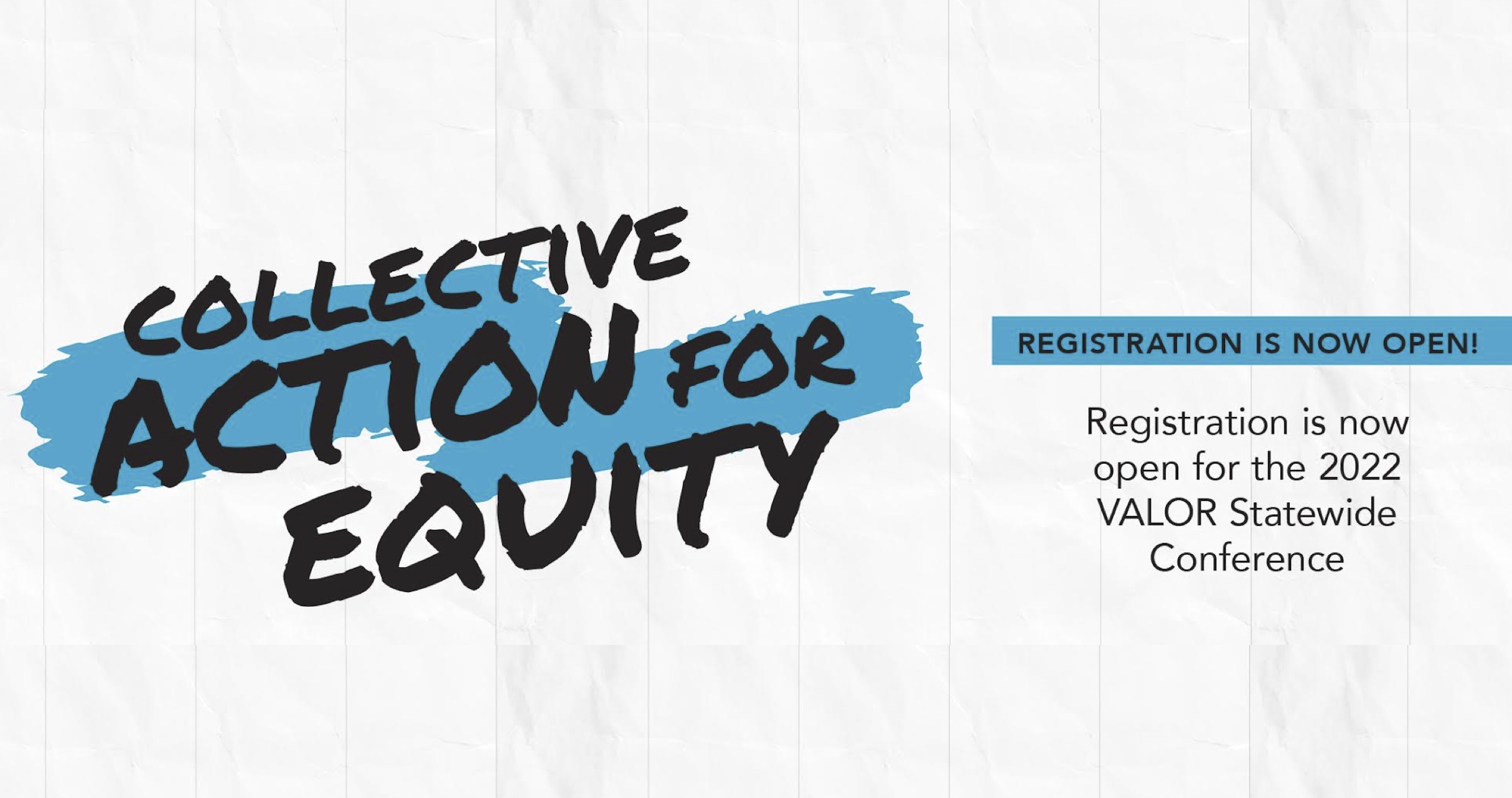 ValorUS (VALOR) is excited to announce that registration is now open for our 2022 Statewide Conference, which will be held at the Marriott in Anaheim, CA on August 11 – 12, 2022. Pre-conference events will be held on Wednesday, August 10, 2022.
The 2022 VALOR Statewide Conference will be our first opportunity to gather in person since the pandemic. This conference is an opportunity to reconnect and advance the movement to end sexual violence. At this year's conference, we invite participants to take "Collective Action for Equity" toward ending sexual violence. Join activists and advocates throughout California to explore the linkages between eradicating oppression and ending sexual violence.
Returning to in-person events safely and confidently!
COVID-19 requirements and safety measures will be in place. >> Learn more
VALOR will have reduced prices available as scholarships to attend the 2022 VALOR California Statewide Conference. To apply for a scholarship, please complete this survey.
VALOR's goal is to keep everyone healthy and safe, and to create a wonderful reunion experience!
Conference Materials